Bio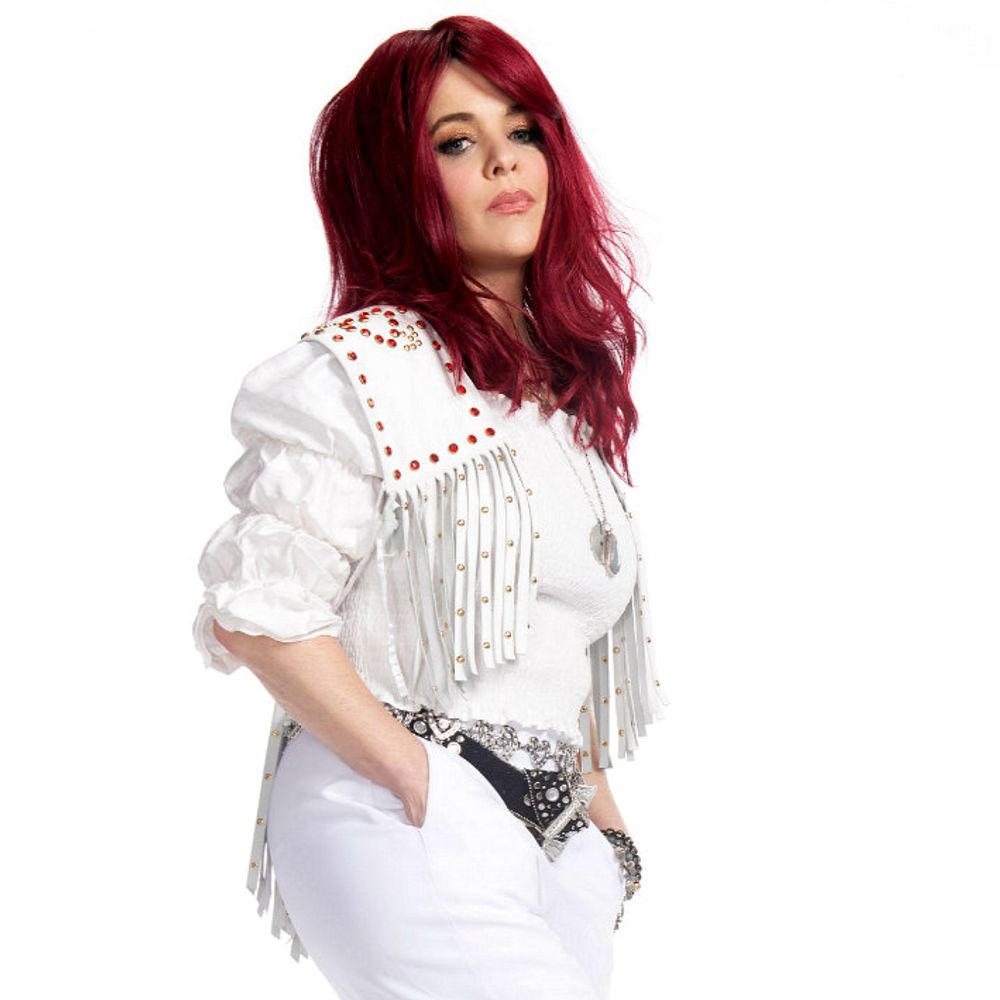 Heather Lomax's next record: "The Doman Tracks" (2023) are songs that were recorded years ago with Michael Doman (frontman for "The Broken Homes" MCA Records) as producer, contributing guitarist, and vocalist.
Michael tragically passed in 2020, and Heather felt a tugging in her spirit, (or perhaps it was Michael's spirit nudging her?) to release those songs.
 Michael was a pirate and a saint.
A smooth criminal and a tarnished savior of sorts, who always yearned for purity in his life. 
He was a real creative genius and a perfectionist (who frankly drove everyone in the studio crazy)!
It took over two years to record these songs.
The project was never released for various reasons, and over the years, Michael would beg Heather to finish it.
Sadly, it took Michael's passing to bring this project "front and center" in Heather's life.
"I want to honor Michael, and the music we created together. This has been a bittersweet process to FINALLY finish and release this record ".
"There has been a lot of laughter and tear stained memories along the way, but I want this to be an offering of thanks to Michael for the journey we shared through the years. This record is also dedicated to those who resonate with the music and the message".
"THANK YOU MICHAEL!  Here's to the music, the good AND the hard times (where we both were forced to grow) and for the 16 years of crazy and precious friendship we shared".
"Best Day Ever"
-Heather "Jackpot" Lomax
Heather Anne Lomax has spent the greater part of the past decade putting her own spin on the Americana and Country-Rock/Blues genre. She has won awards and radio play across radio stations both locally and internationally. Originally hailing from Kansas City, the now LA-based artist has opened for Wynonna and The Big Noise, Lee Ann Womack, Blake Shelton, Kenny Rogers, Jeff Bridges, John Hiatt, Richie Furay, Don McLean, Judy Collins, Marshall Tucker Band, Joan Osborne, Melanie and Blood Sweat & Tears.
 Heather conjures raw emotion from her soul that allows others to step into a deeply personal form of catharsis. Above all, she hopes that her music can further inspire others to express themselves, "a vehicle of catharsis,'' as she calls it.
As the song goes, Heather Anne Lomax was "born in the wagon of a travellin' show". She has always known she was adopted, and after years of searching, she found her birth family. Heather discovered that she had been born into a lineage of both artistic and musical family members. She is related to Stan of WOR NY, cousin to the well-known ethnomusicologist Alan Lomax; her mother was an artist and a musician, and her grandmother was on Broadway. And so, like the prodigal daughter, she returned to her original birth name, Heather Anne Lomax.
Heather's journey began in Kansas City, where she cut her teeth playing guitar under the wing of a family friend in the Ozarks of Missouri. Alongside her partner-in-crime and good friend Cynthia, she would workshop her guitar playing and songwriting skills, all while learning the art of old gospel and country music that had been handed down the generations. She cites Linda Ronstadt, Emmylou Harris, Elvis, Hozier and Maria McKee as pivotal figures who have helped shape her sound.
Heather's last record, '"All This Time" (2020) gained critical acclaim: (Glide Magazine, American Songwriter, Bluegrass Situation, Music Connection..) and was inspired by the life and recordings of Elvis Presley. Her previous record "Heavy Load" was released under her adopted name Michael-Ann, and was voted one of the Top 10 Americana Records from LA, and won Robert Oermann's 'DisCovery of the Week Award' by Music Row Magazine in Nashville. She was also nominated in the Top 10 Americana Artists from Turnstyle Junkpiled, and has received numerous features across music publications including American Songwriter, LA Music Examiner, Music News Nashville, and Lonesome Highway.